Listen to Smooth Appalachian Jazz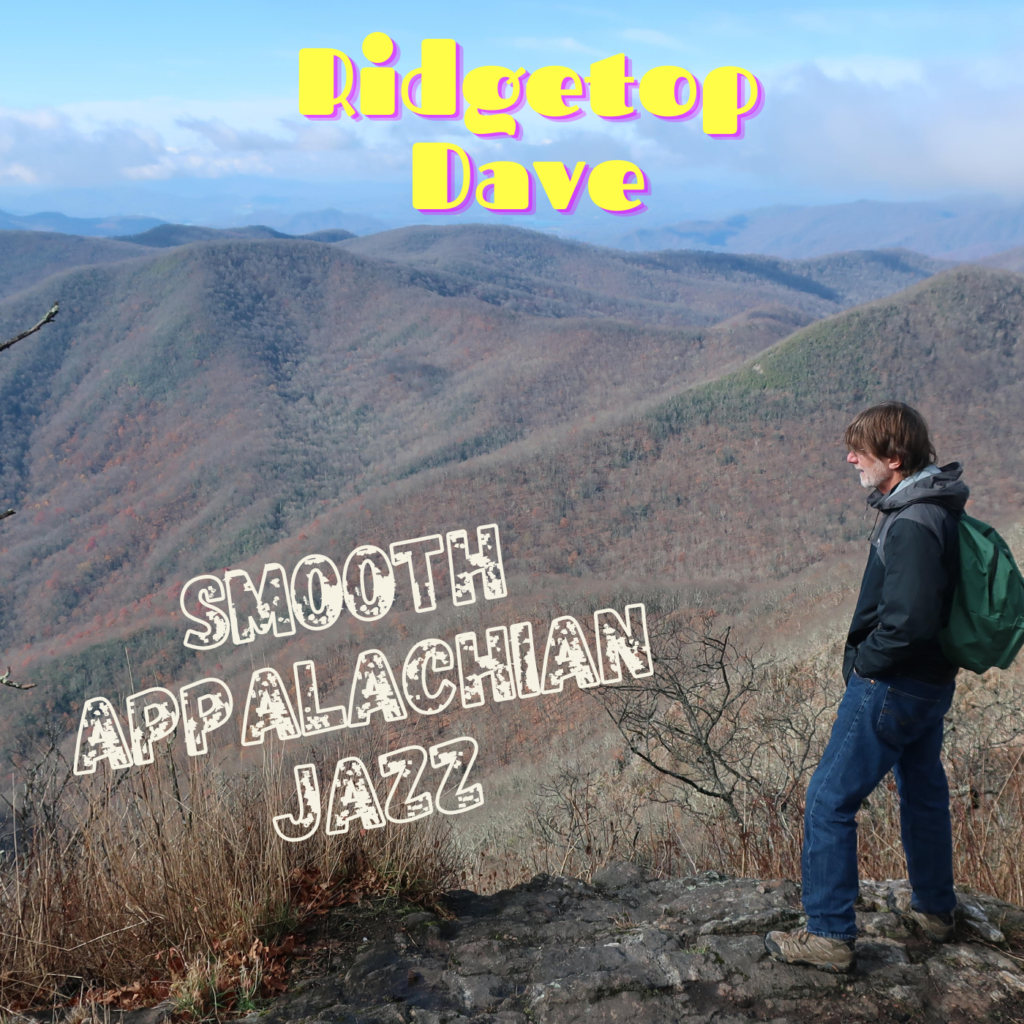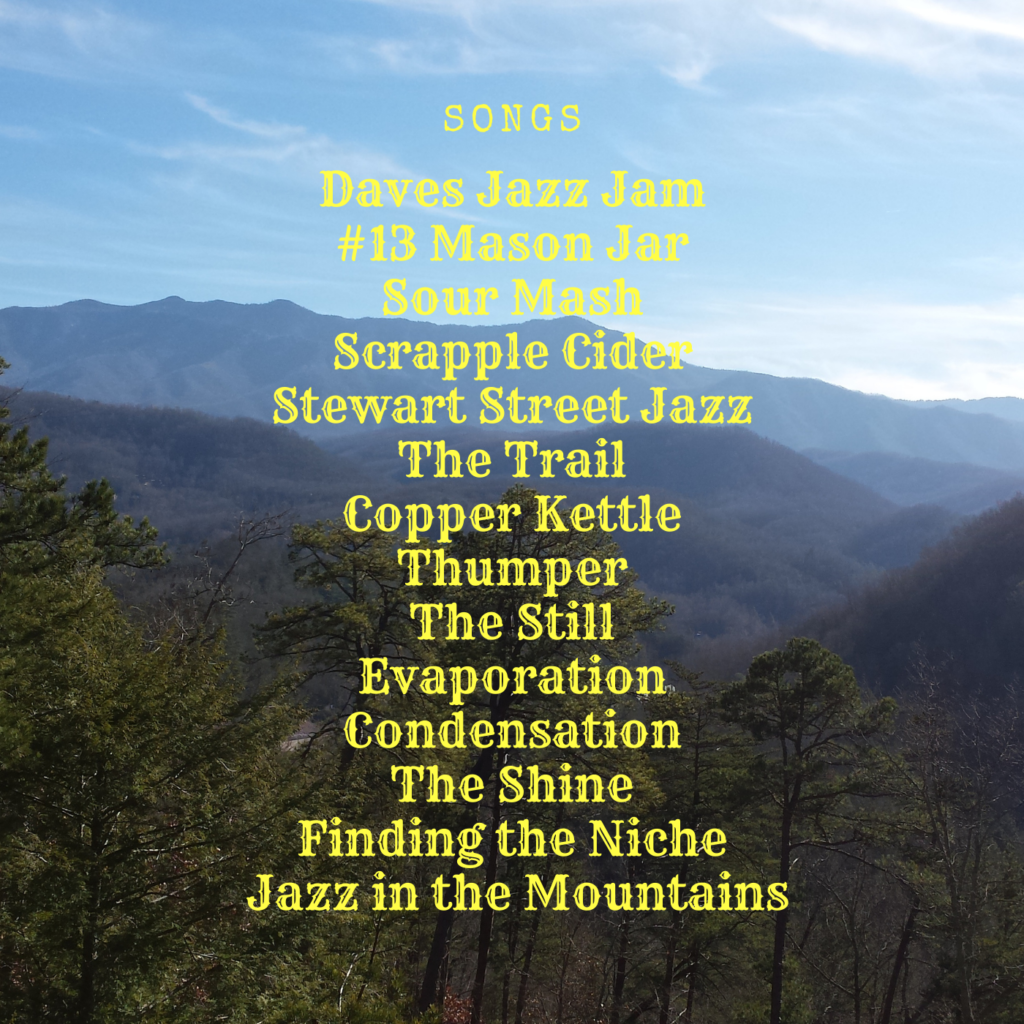 Smooth Appalachian Jazz
This is my newest album. The concept of this album is to use instruments normally used for oldtime and bluegrass music to play smooth jazz. I decided to use the theme of a moonshine still since it is closely tied to Appalachia. My promo is "What happens when you mix a moonshine still and smooth jazz- an explosion of Appalachian music… smooth jazz with banjos, mandolins, and guitars." All tracks were written and recorded in my home studio.
I used different types of guitars: nylon string, steel string, acoustic, electric. Also used were a Bluegrass banjo and an Irish banjo, as well as an A style mandolin and an Octave mandolin. The bass was a standard electric bass and the drums were MIDI or loops.
I released this album under a new name and brand, Ridgetop Dave, because my old brand, Davestewartsongs, was not easily found online. The famous British guy with the same name has the online presence. My new brand can easily be found online and also fits my personality and music.
Listen or Buy at these sites, or lookup Ridgetop Dave on your favorite music site:
If you would like this album on a CD or USB drive please contact me here: